Enhance Your Digital Workstation Security
Your business performance is deeply rooted in your IT infrastructure. At Dunetrails, we know that your digital workstation should not only make your tasks easier but also ensure your data's safety. Therefore, we provide a unique opportunity to have your IT setup audited by our team of experts. They'll assess the security of your digital workstation and its effectiveness in facilitating your operations.
Secure your digital workstation by trusting our professionals. An audit request will avail you a comprehensive evaluation of your workstation's security and user-friendliness, improving your overall digital experience.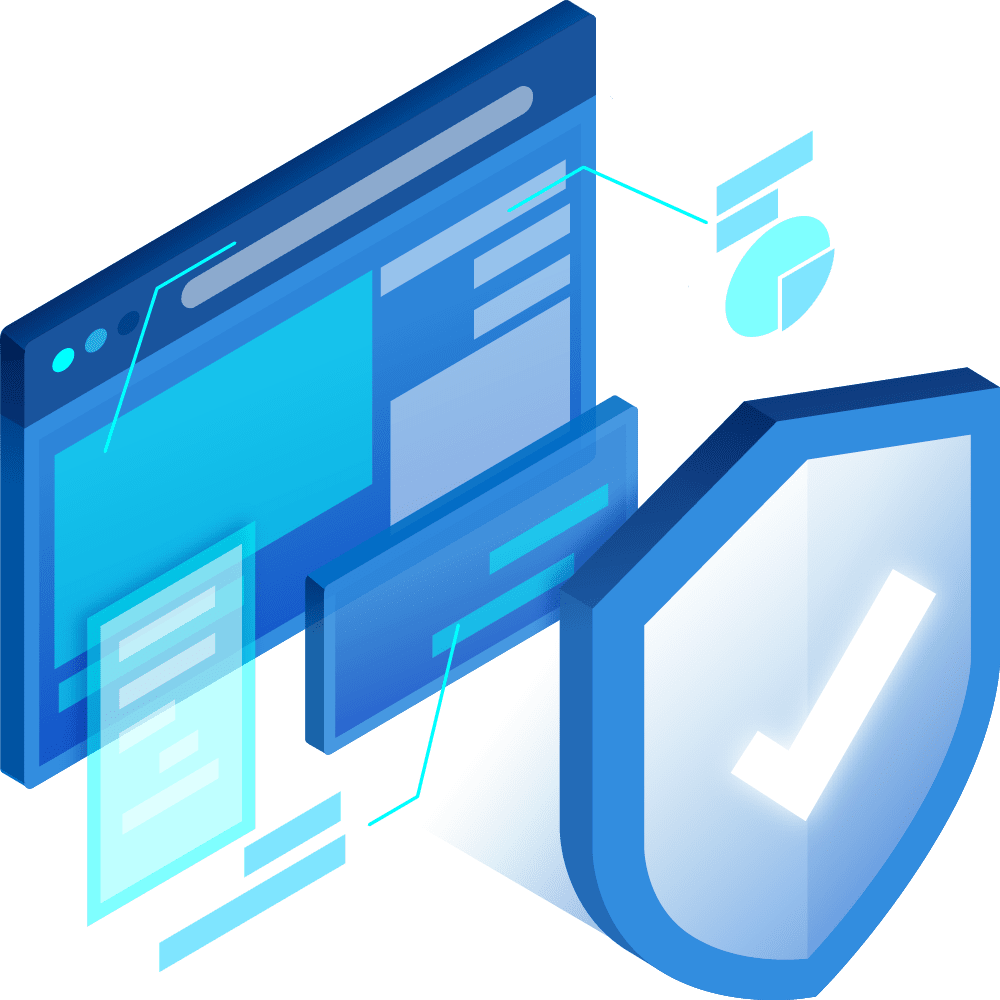 Dunetrails Services
Elevating Your IT Journey with Managed IT Services
Dunetrails provides an all-encompassing Managed IT Service that transforms the way your enterprise engages with technology. Our promise is to manage, optimize, and secure your IT environment, allowing you to focus on your core business operations. We utilize leading-edge technologies such as Microsoft Windows 10/11, Microsoft Intune & Defender, Microsoft AVD, Citrix CVAD, Nessus, Controlup, and LoginVSI to maintain, secure, and enhance your digital workspace. Dunetrails Managed Services go beyond technology; they are about delivering a seamless and worry-free digital experience to you and your team. With Dunetrails, consider your IT issues handled, your productivity increased, and your business primed for the future.
About Dunetrails
Three Key Pillars for Successful IT Project Delivery
Dunetrails' commitment to fostering technological advancement, nurturing personal relationships, and promoting sustainable IT practices has set the course for its outstanding success. By endorsing these crucial pillars, we've enabled businesses to enjoy seamless, efficient, and secure modern workspaces, surpassing our clients' expectations. If you're looking for a partner to streamline your IT management, or you're aiming to uplift your own digital workspace experience, Dunetrails Managed Services offer an unmatched fusion of innovation, commitment, and sustainability, positioning us as the industry's preferred choice.
Resources
Explore the Landscape of Modern Digital Workspaces
Welcome to the new age of IT management and modern digital workspaces! If you're looking to bolster your technological prowess, stay updated with cutting-edge trends, or simply wish to deepen your comprehension of contemporary IT infrastructure, our blog is your portal to the essential insights. Our posts cover a broad spectrum of topics, ranging from the basics of Windows device management to advanced strategies in vulnerability management and application lifecycle management.
Whether you're an experienced tech professional or just beginning your IT journey, our articles are crafted to equip you with the knowledge and foresight needed to thrive in this dynamic and constantly evolving domain. Don't hold back! Dive into the world of IT innovation with Dunetrails today and begin unlocking the boundless potential of the modern digital workspace!
The adage "prevention is better than cure" stands as a testament to the importance of anticipating problems rather than simply reacting to them. Nowhere is this truer than in the domain of IT, particularly when it comes to securing our endpoints, be they physical or...
Today, Mozilla has released urgent security updates to address a critical zero-day vulnerability that has been exploited in real-world scenarios affecting both the Firefox web browser and the Thunderbird email client. This security flaw, identified as CVE-2023-4863,...
Regain control and see real progress towards your project goals. Reach out to us now.